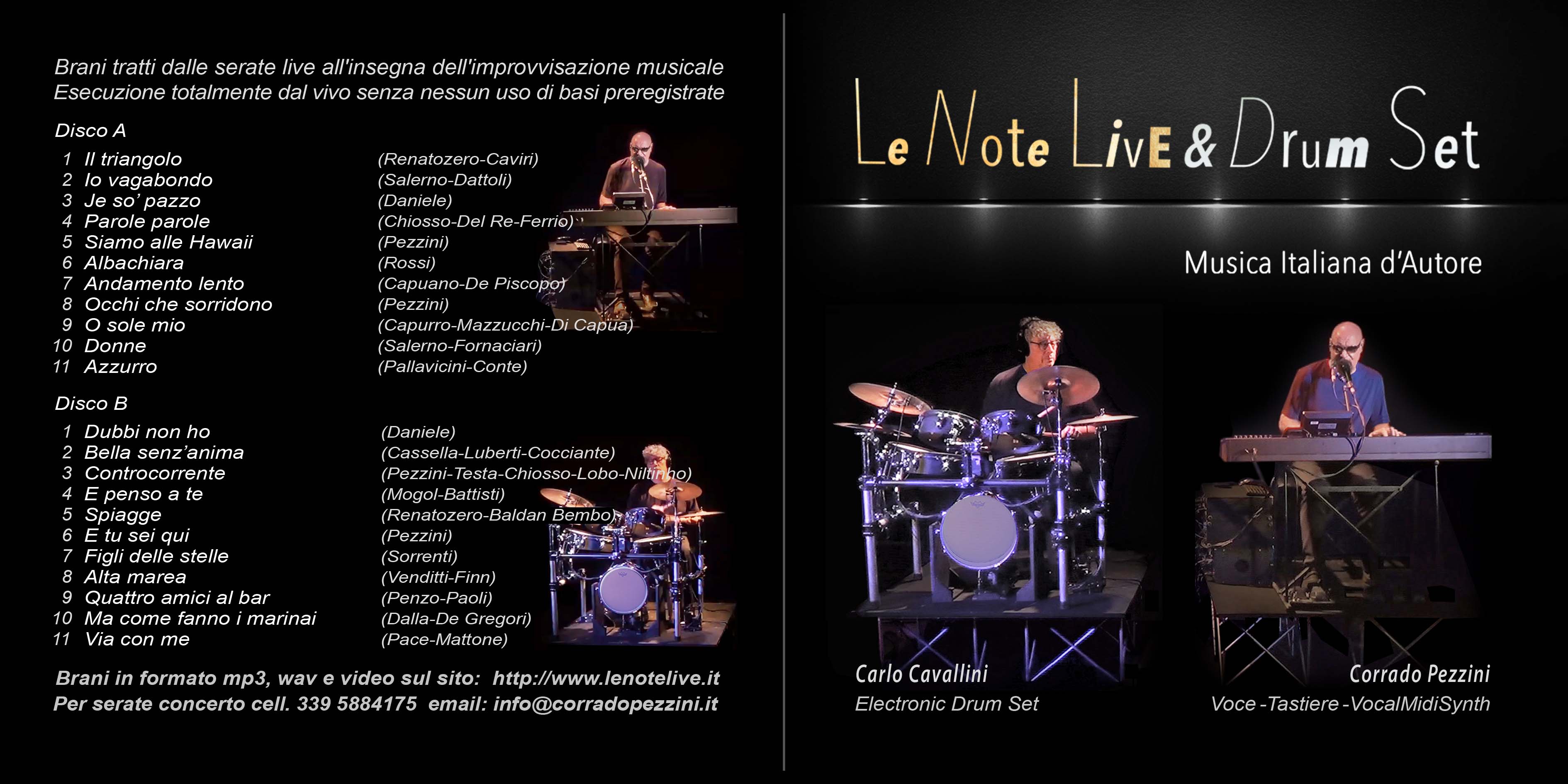 Reason Studios &nbsp Italiano &nbsp Repertory

"Le Note Live & Drum Set"
Live Music - Musica Italiana d'Autore
Voice, Keyboard, VocalMidiSynth: Corrado Pezzini
Electronic Drum Set: Carlo Cavallini

"Video Live"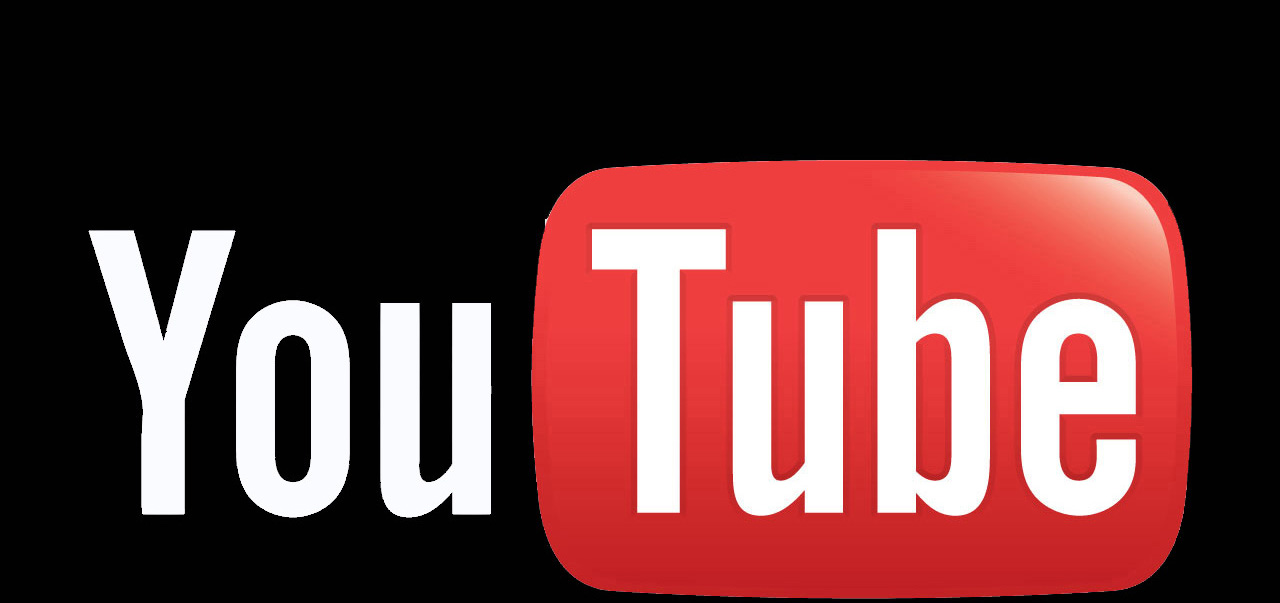 A tribute to the Italian song that puts the authors as protagonists changing the common point of view that tends to link the songs only to the characters who have interpreted them. In the evening, successful Italian songs and unreleased songs are presented. Performance based on musical improvisation is totally live without any use of pre-recorded bases and without automated sequences. It also uses a special microphone of its own unique creation in the international music scene the

"Vocal Midi Sinth"

that allows to perform with the voice the solo instruments type: sax, trumpet, guitar and many others. For the keyboard a particular technique is used which also exploits the release of the keys by combining sounds (such as guitar strings) to create more complete sounds and rhythms. The drums is made with mesh heads and silenced cymbals to have the sound only from the audio system and therefore always optimal in each environmental situation from small pubs to squares. As for the equipment and tools used, they are largely designed and built by themselves, thus giving even more uniqueness to the project.

Download Songs mp3

Download Songs wav &nbsp(for CD)

Download the double CD for free, if you then want to make a donation will be appreciated any amount, thank you!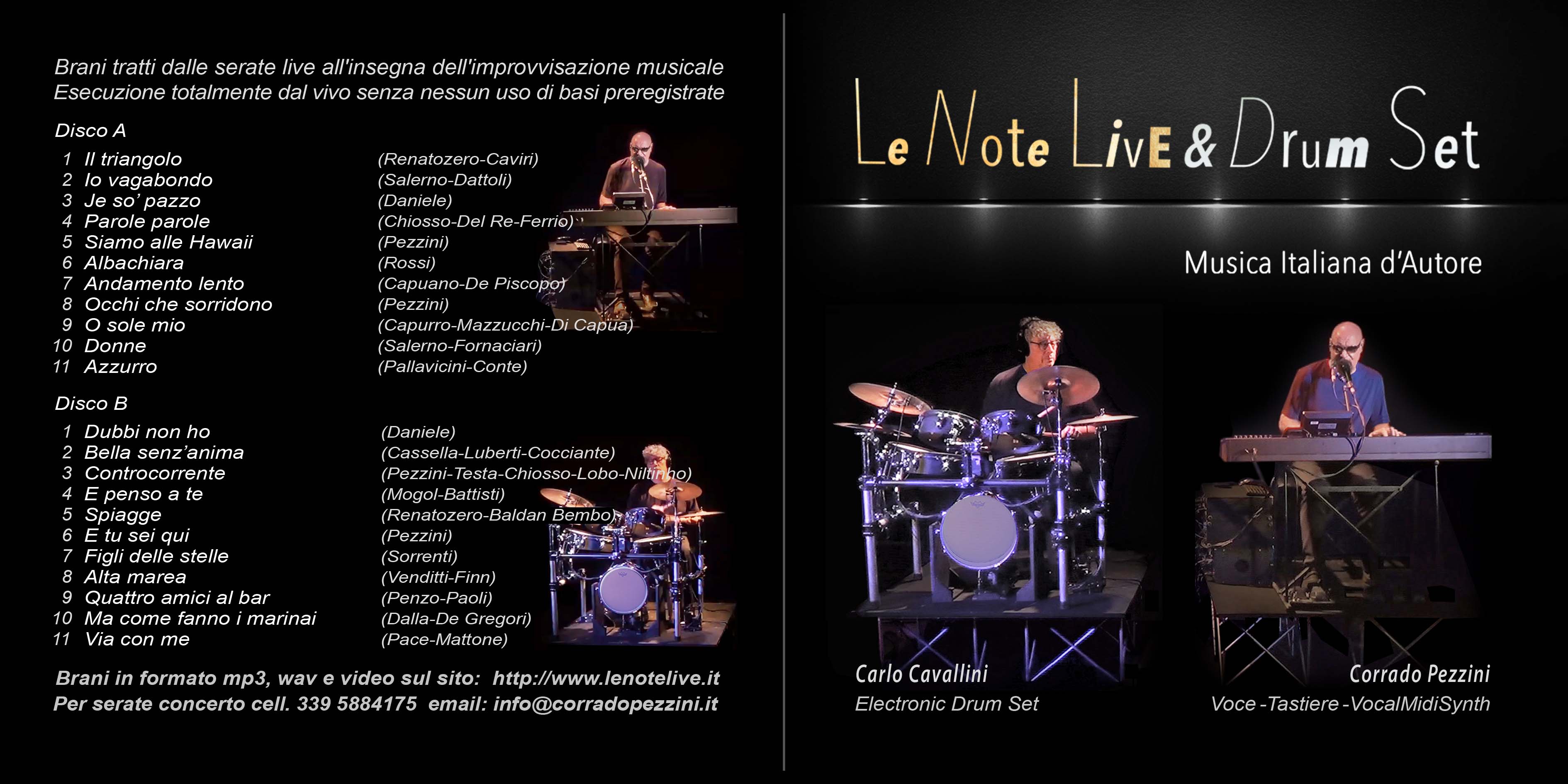 For contacts:

email. info@corradopezzini.it

cell. +39 339 5884175

Corrado Pezzini "One Man Band"

Carlo Cavallini "Drummer"